Der Graffiti Blog


Berlin Bombed Trains – ein schlichter und übersichtlicher Tumblr zeigt stets aktuelle Bilder aus der Berliner Graffitiszene, er spezialisiert sich dabei allerdings auf Züge und Bahnstationen. Das Repertoir umfasst aktuell über 200 Bilder.
.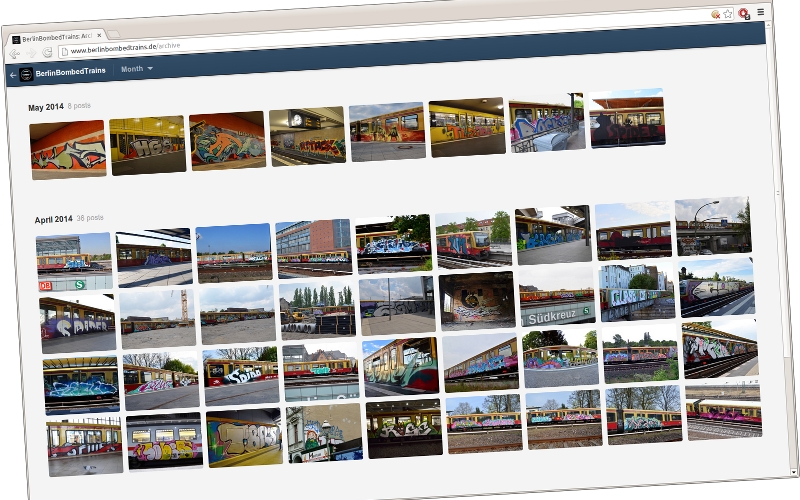 klick for more…
.
Zusätzlich gibt es noch einen Youtube-Channel.
Schaut einfach mal rein.
.




Das folgende Video ist  gezeichnet von by Fat Heat and Mr. Zero (Ungarn).
.
Freight Fun from Fat Heat on Vimeo.
.
klick for the gallery…
.


CETE und VEW, 2 Graffiti-Künstler geboren und aufgewachsen in NY haben ein paar Wagons der NY-U-Bahn neu gestaltet.
.
klick for more…
.


Freitag Nacht, zwei Graffiti-Künstler betraten das Jerome Yard in der Bronx(NY) und gestalten einen U-Bahn-Wagen. Erneut.
klick for the gallery…