Der Graffiti Blog

Archive for Februar, 2010

Unabhängig von einander haben verschiedene Writer die Produkte von Molotow und Montana auf ihre Wintertauglichkeit geprüft, kürzlich war auf molotow.com zu lesen das der Molotow Burner Chrome in Schweden bei satten 14°C unter nulll Problemlos seine Dienste verrichtete, ob dabei dem Writer die Fingerspitzen erfroren sind ist aus dem Text nicht zu entnehmen.
.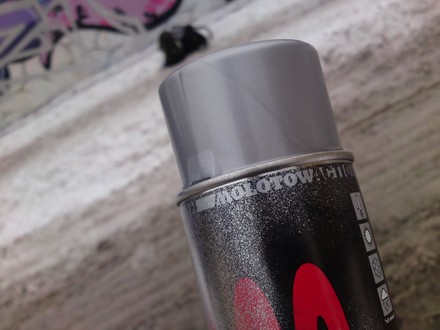 .
Aber auch Montana lässt sich nicht Lumpen, Dekis aus Uppsala in Schweden nahm sich die neuen Montana Black zu Brust bei Temperaturen weit unter Null trotzen die Dosen den Eisigen Elementen. Keine Würste die sich mit Mühe und Not aus der Dosen pressen, nein ein feiner und sauber Sprühnebel. Um es auf den Punkt zubringen "Molotow and Montana are Winter proof".
.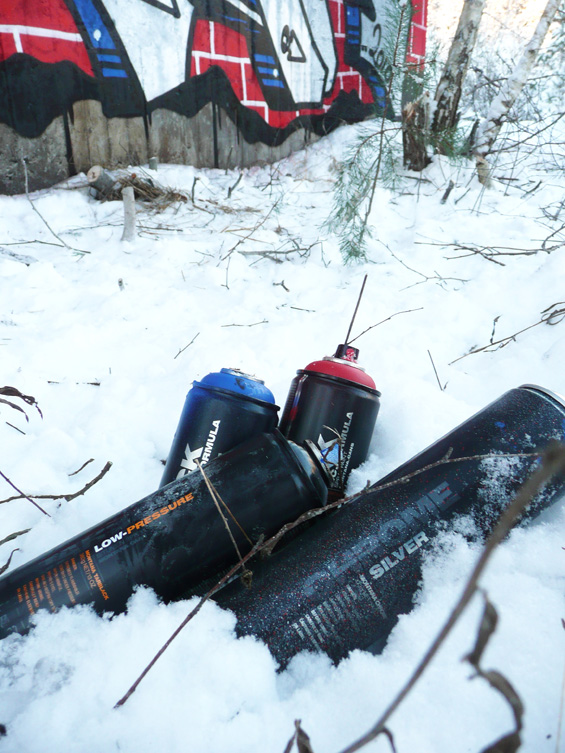 .
Die kompletten Bilder findet ihr in unserer Galerie…
.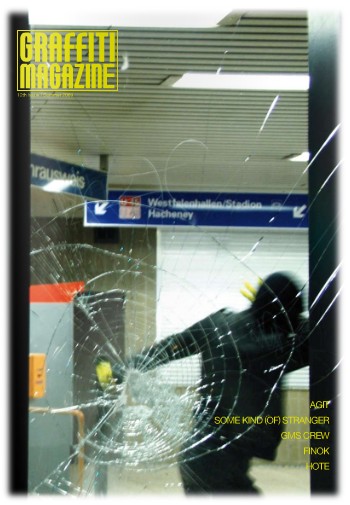 .
Auf issuu.com findet ihr das Graffiti Magazine Nr.12, kostenlos, zum Online lesen. Über den Uploader findet ihr auch voran gegangene Ausgaben…
.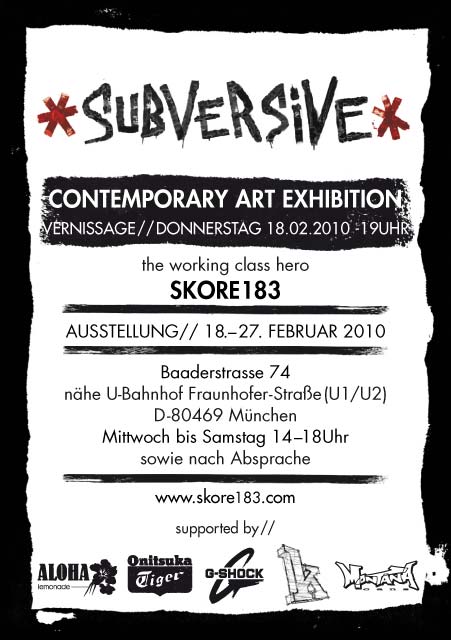 // CONTEMPORARY ART EXHIBITION
// VERNISSAGE // DONNERSTAG 18.02.2010 – 19 UHR
// the working class hero
AUSSTELLUNG// 18.–27. FEBRUAR 2010
nähe U-Bahnhof Frauenhofer-Straße(U1/U2)
D-80469 MÜNCHEN
Mittwoch bis Samstag 14–18 Uhr
sowie nach Absprache



.
Um all denen die einen Eindruck zu vermitteln die nicht zur "SHOCK Art Exhibition – Bright Tradeshow" kommen konnten, haben wir ein paar Bilder in unsere Galerie übernommen…
.
Take a look…
.