Der Graffiti Blog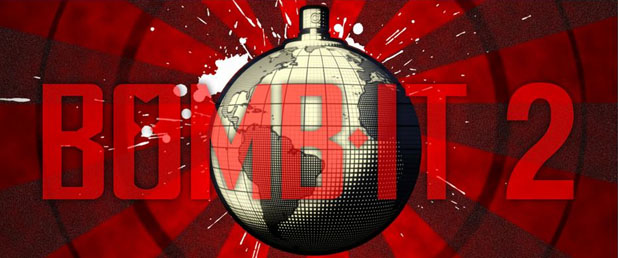 .
Seit einigen Wochen läuft auf Babelgum.com die Exklusive Online Premiere zu "Bomb it 2″.
.
Bomb It 2 wurde als Web-Serie exklusiv für den digitalen Broadcast-Netzwerk Babelgum in Auftrag gegeben und erweitert die globale Reichweite von Jon Reiss 'Exploration von Graffiti und Street Art in neue und unerforschte Gebiete Asiens und Süd-Ost-Asien, dem Nahen Osten sowie Europa , den Staaten und Australien.
.
Reiss reiste selbst nach Bangkok, Jakarta, Singapur, Hong Kong, Tel Aviv, palästinensische Flüchtlingslager im Westjordanland, Perth, Melbourne, Kopenhagen, Chicago und Austin. Die Künstler sind Klone, KnowHope, GreatBates,  Zero, Darbotz, Killer Gerbil, Bon, Alex Face, Sloke, Hülse Mit Navn, Esche, Phibs, Stormie Mills, Beejoir und viele mehr …
.
Wieder ein sehr sehenswertes Projekt, das solltet ihr euch nicht entgehen lassen !
.
Hier gelangt ihr zum 1. Teil …
.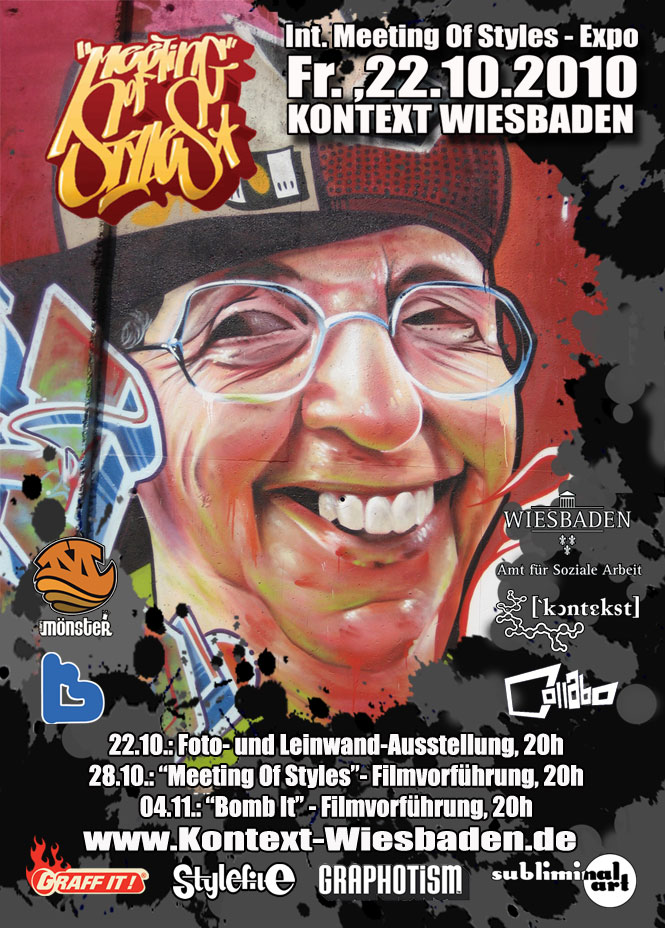 .
Nach langem warten ist es soweit, die Expo zum Meeting of Styles kann endlich stattfinden. Nach dem es wegen Bauarbeiten zu Verzögerungen kam, der Graffiti-BLOG schrieb darüber, gibt es jetzt neue Termine zur Expo…
.
22. Oktober 2010 – "Int. Meeting of Styles"-Art-Show and Expo
28. Oktober 2010 – "Meeting of Styles" – Movie-Show
04. November 2010 – Movie-Show  "Bomb It"
.
Weitere Informationen und genauere Details auf >wallstreetmeeting.de und > kontext-wiesbaden.de
.


BOMB IT – for free !
.
.
Die 2007  erschienene DVD "BOMB IT" gibt es jetzt in voller länge als kostenlosen Stream, auf Babelgum.com, zu sehen.
.
"Bomb it!" ist eine Dokumentation um Graffiti und Streetart, Jon Reiss führt uns in 90 min. mit seiner Doku durch alle großen Graffiti-Metropolen der Welt: Berlin, Amsterdam, London, Los Angeles, Paris, Barcelone … uvm.
.
Eine echt gut gemacht Doku die sich sehen lassen kann !
.

.