Der Graffiti Blog

Archive for November, 2012

Weil am Rhein – Am 08.Dezember eröffnet die neue Ausstellung «DON`T FORGET TO WRITE» in der Carhartt Gallery. Mit der Schrift kamen die Möglichkeiten – Informationen konnten festgehalten werden, Bibliotheken füllten sich mit Wissen und durch den Schriftverkehr war es möglich sich über lange Distanzen auszutauschen. Die Schrift ist aber viel mehr, es ist die Handschrift die die Persönlichkeit ausdrückt und auf einzigartige Weise Inhalte transportiert. Typographie, Style-Writings und die Handschrift selbst sind das Thema und Hauptmotiv der Urbanen Kunst, so zeigt «DON`T FORGET TO WRITE» wie vielseitig Werkzeuge wie Stifte, Pinsel und Sprühdosen einzusetzen sind.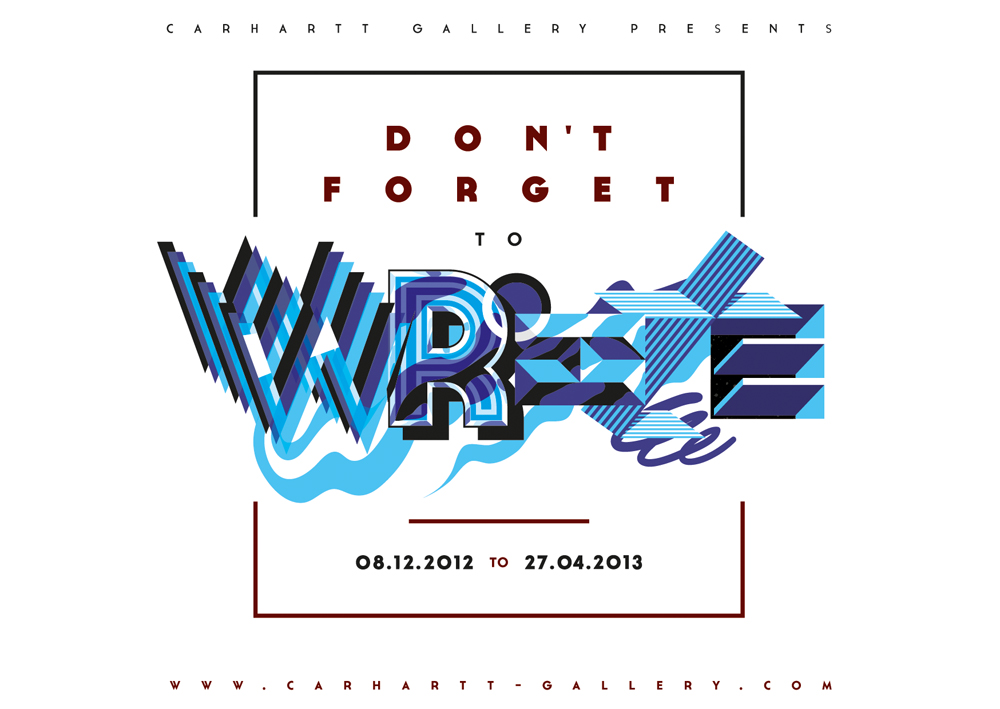 08. DEZEMBER 2012 – 27. APRIL 2013
.
MONTAG GESCHLOSSEN
DIENSTAG – FREITAG // 14.00 – 18.00 UHR
SAMSTAG // 12.00 – 18.00 UHR
.
09.06.12 // AB 19.30 UHR
.
CARHARTT GALLERY
SCHUSTERINSEL 9
79576 WEIL AM RHEIN // FRIEDLINGEN
.
LUCA BARCELLONA (I)
FAUST (US)
HORFEE (F)
GREG LAMARCHE (US)
L`OUTSIDER (F)
PANTONE (ES)
JIA (CH)
ROID (UK)
ZEDZ (NL)
.
Weitere Infos unter: CARHARTT-GALLERY.COM
.