Der Graffiti Blog

Archive for Oktober, 2010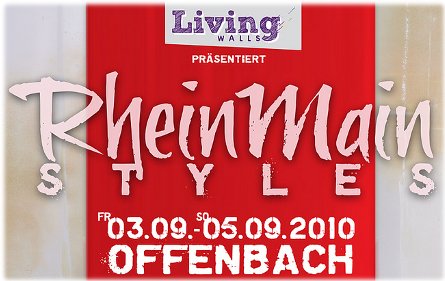 .
Zum diesjähriges Living Walls – Rhein-Main-Styles, sind vor ein paar Wochen Bilder auf Flickr aufgetaucht. Wir haben ein paar Exemplare in unsere Galerie übernommen, take a look…
.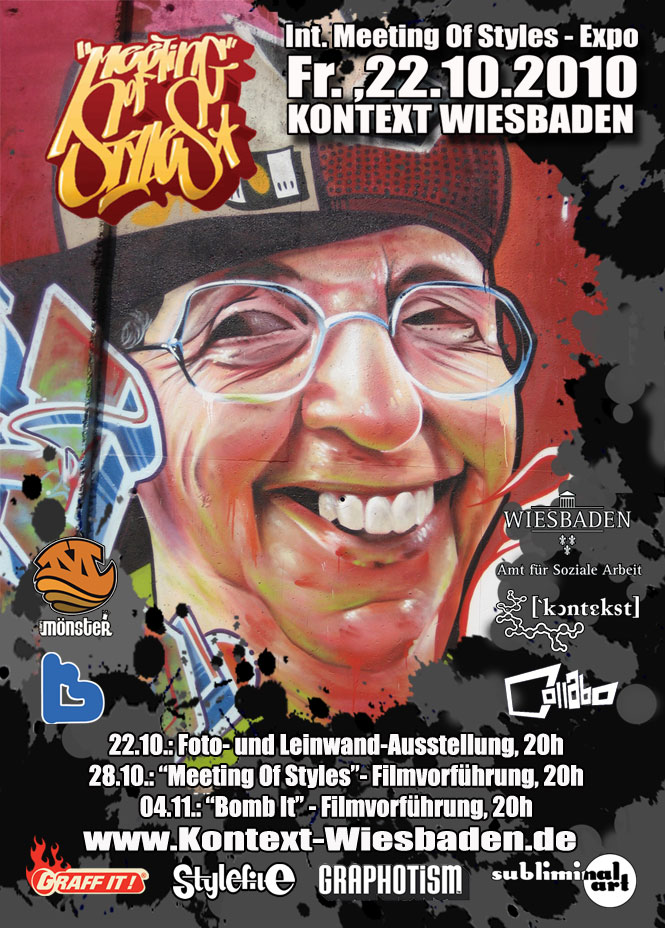 .
Nach langem warten ist es soweit, die Expo zum Meeting of Styles kann endlich stattfinden. Nach dem es wegen Bauarbeiten zu Verzögerungen kam, der Graffiti-BLOG schrieb darüber, gibt es jetzt neue Termine zur Expo…
.
22. Oktober 2010 – "Int. Meeting of Styles"-Art-Show and Expo
28. Oktober 2010 – "Meeting of Styles" – Movie-Show
04. November 2010 – Movie-Show  "Bomb It"
.
Weitere Informationen und genauere Details auf >wallstreetmeeting.de und > kontext-wiesbaden.de
.